"Since the creation of Hip-Hop, emcees, rappers, producers, graffiti artists, DJs and fans have all contributed their talents to the culture. With their talents comes reckless behavior.
Mary "DJ Fusion" Nichols of the Fusebox Radio Broadcast and BlackRadioIsBack.com has seen it come and go. It plagues thousands upon thousands of Entertainers, Athletes and business professionals worldwide.
What is it?
COONERY!
Coonery is one of the more lethal Pandemics of the 21st century among African Americans. The shucking and jiving of many African American talents within Hip-Hop, the entertainment industry and their fans has gradually overwhelmed the airwaves, television screens and streets. Many of our younger generation are "Swag Surfin'" along to music videos rather than learning about the originators of Hip-Hop.
"Who You Gonna Call?" to stop the buffoonery in the entertainment industry?
COONBUSTERS!" - From Fresh Connection Design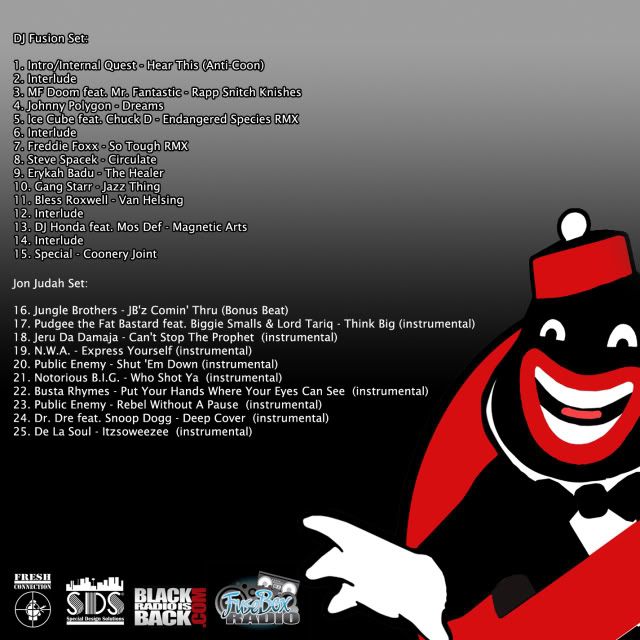 Get the Anti-Audio iCoonery Vol. 1: CoonBusters Mixtape Hosted & Mixed By DJ Fusion & Jon Judah (FuseBox Radio/BlackRadioIsBack.com) + Fresh Connection Designs
here
.